AT THE BOTTOM OF LAKE ONTARIO ARE NINE AVRO ARROW FREE-FLIGHT MODELS THAT WERE LAUNCHED IN A SERIES OF TESTS DURING 1954 TO 1957
OEX Recovery Group Incorporated (OEX), which is financially supported by a group of Canadian mining companies and financial institutions, recently announced the search for and recovery of these models. The project is called Raise the Arrow. The only known artifacts from the program remaining to be found are the free flight test models, which for over sixty years have rested somewhere on the bottom of Lake Ontario.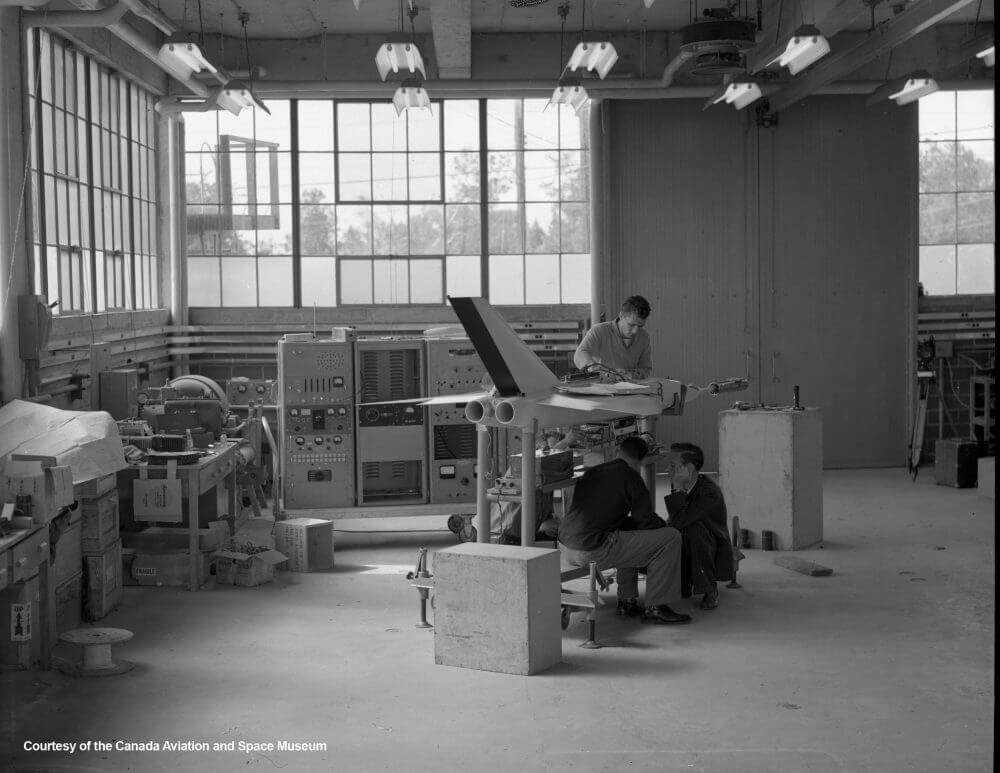 The models are flying replicas of the actual aircraft and the last step from design testing prior to production of the actual flying jets. The models are one-eighth scale replicas of the famed flying jet, and were part of the final flight design test work done prior to the production of the CF-105 Arrow. The search and recovery program is a Canada 150 collaborative effort spearheaded by OEX, which is sponsored by Osisko group companies Osisko Mining Inc. and Osisko Gold Royalties Ltd., in collaboration with their financial partners at National Bank, the Bank of Montreal, Canaccord Genuity, Maxit Capital, Eight Capital and Northfield Capital; the Canada Aviation and Space Museum (CASM), Royal Canadian Air Force (RCAF), the Canadian Conservation Institute, and Bennett Jones LLP. Support for this project is also being provided by the Ontario Ministry of Tourism, Culture and Sport, Scarlett Janusas Archaeology, Canadian Coast Guard, the Royal Canadian Military Institute and Canada Company.
Media Releases
Background Information