COMMUNITY RELATIONS AND SOCIO-ECONOMIC DEVELOPMENT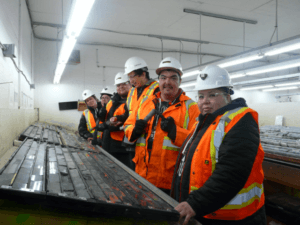 Cree students of CÉGEP de Chibougamau visit the Windfall Project.
We work with our host communities in a spirit of partnership, openness, integrity and respect.
We aim to build long-term positive relationships with our First Nations and local communities by maintaining ongoing communication, learning about community values and concerns, and working to address those concerns.
We also strive to build long-term benefits to our communities by hiring a local workforce, favouring local purchases, tax transparency and regional prosperity and social development.
We maintain and continuously improve an exemplary culture of community engagement.
To learn more about our commitments, consult our Community Relations Policy.
Cr
Community Relations Team
Director Community Relations
Waswanipi Community Liaison Advisor
2022 HIGHLIGHTS
35
meetings with the Cree First Nation of Waswanipi representatives and community members
23%
of our workforce at Windfall are First Nations
90%
of our purchases were in Québec and Ontario
$70M
spent with First Nations-owned companies or joint ventures
$381K
contributed to various events and organizations
$89M
spent on exploration and related activities
ENGAGE WITH OUR COMMUNITIES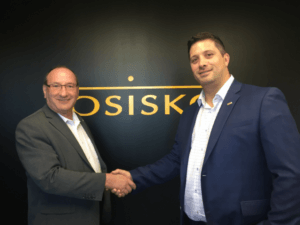 Alain Poirier, Lebel-sur-Quévillon Mayor and Mathieu Savard, President of Osisko Mining
Our flexible approach is adapted based on feedback from the community. We aim to understand the views and concerns of our stakeholders and are open about our activities and our performance.
Our commitments are:
Establishing and maintaining respectful relationships with host communities
Ensuring that host communities thoroughly understand the nature of the activities carried out
Managing operations in a responsible way that minimizes the effects of our activities
Ensuring that employees and subcontractors demonstrate respect and integrity in their interactions with the communities, First Nations, organizations, groups and individuals
We build relationships with our host communities and stakeholders, First Nation and non-First Nation, who have an interest in our activities by using a multitude of channels:
Sharing information through regular meetings with land users and officials, such as stakeholders or strategic committees
Presenting to communities, schools, governments, land users and socio-economic partners
Sending information letters to our key stakeholders
Organizing surface and underground site visits for our key stakeholders and for educational purposes
Participating in community events and cultural activities
Encouraging ongoing formal and informal dialogue and consultation activities
Ensuring our activities benefit host communities
In 2017-2018, we held a series of Open Houses to inform our host communities on the Windfall Project Description Report. You can consult the Open Houses Information Documents and the Windfall Project Description video available in French, English and Cree.
LOCAL ECONOMIC VALUE AND INCLUSIVE PROCUREMENT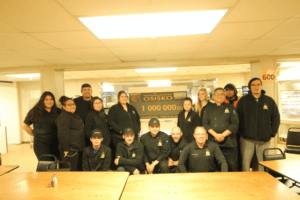 Miyuu Kaa – Gestion ADC joint venture: Their janitorial and catering work is essential to Windfall workers' well-being.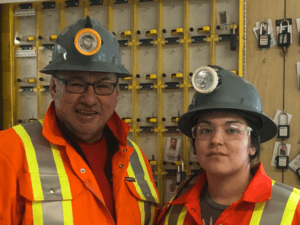 Miyuu Kaa - CMAC joint venture: The Windfall exploration ramp is a unique opportunity to train Cree community members underground.
Our exploration activities create economic value in Canada and specifically in Québec through job creation, local procurement and payments to government.
We are focused on creating benefits for our regional and local communities. Most of our employees are from Québec and Ontario.
In addition, we strive to find business opportunities for our local entrepreneurs and First Nations' partners. Our Responsible Procurement Policy and Supplier Code of Conduct can be found here.
You can find out more on our socio-economic footprint in our Sustainable Development Reports and Environmental, Social & Governance (ESG) Tables.
We also report on payments in accordance with the Government of Canada's Extractive Sector Transparency Measures Act ("ESTMA"). The reports can be found here.
WORKING WITH FIRST NATION COMMUNITIES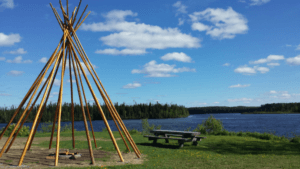 Cultural site down by the river in Waswanipi.
We recognize the unique views of the First Nations' communities and their rich contribution to our social diversity. We are grateful that our First Nations' partners share their languages, cultures, values, histories, traditional knowledge and special connections to the natural environment. We also respect their institutions, their self- determination and rights.
We provide information on exploration work to First Nations' communities representatives and organizations. We held meetings with land users to explain the nature of the work and to understand how they use the territory, including monthly meetings of the Windfall Environmental Monitoring Committee implemented in July 2019 with the Cree First Nation of Waswanipi. To learn more about it, please consult our Stories.
Find out more about our community relations approach in the Data Center: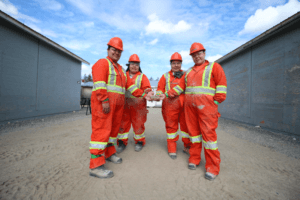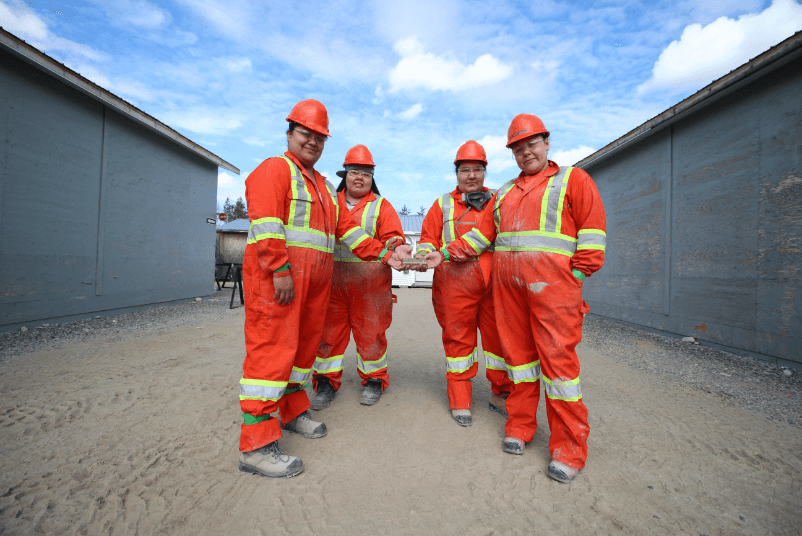 Windfall Project provides a welcoming environment to First Nations women.
A REFLECTION ON THE NATIONAL INQUIRY INTO MISSING AND MURDERED INDIGENOUS WOMEN AND GIRLS
Post date: June 18, 2020
In June 2019, the National Inquiry into Missing and Murdered Indigenous Women and Girls (MMIWG) published their final report. The report included a "Deeper Dive into Resource Extraction projects" and also outlined "Calls for Justice for Extractive and Development Industries". As a mining exploration company working on the traditional territory of…
Read Story