SUSTAINABLE DEVELOPMENT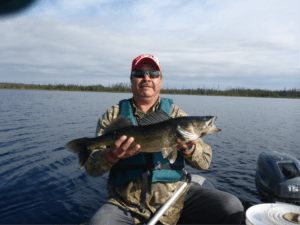 On the Windfall Project, the land user Marshall Icebound takes part in the environmental surveys.
Osisko Mining believes that being a good corporate citizen involves delivering environmental stewardship, protecting the health and well-being of our workforce and our neighbours, engaging with stakeholders and being an economic stimulus for our host communities.
Our focus is to deliver lasting value to our stakeholders, our host communities and our employees. As reflected in our core values, a sustainable business must be ethical, creative and efficient, as well as respectful, engaged and inclusive. By understanding and listening to our stakeholders, we look for innovative ways to address both societal and economic expectations.
We have anchored sustainability in our business strategy through our Health and Safety, Human Resources, Environmental, Responsible Procurement Policy and Community Relations policies.