Garrcon
Property Summary
The Garrcon property forms part of Osisko's overall Garrison Project and is located in the Province of Ontario, approximately 100 kilometers east of Timmins and 40 kilometers north of Kirkland Lake. The property is situated on paved highway 101 that is shared with several producing mining operations with nearby labour, hydro power and supplies readily available.
The Garrcon property is located on the same claim group as the Jonpol and 903 Zones which collectively comprise 63 patented mining claims totaling 766 hectares in Northeastern Ontario.  The Garrcon property is 100% owned by Osisko Mining Inc.

GEOLOGY
The Garrcon property is located in the western portion of the Abitibi Subprovince, an area covered largely in volcanic rocks and known to host numerous gold deposits, most of which occur near major fault zones.
The bulk tonnage Garrcon deposit is hosted in fine-grained Timiskaming type metasediments.  The zone measures 300 metres wide, extends for 1800 metres along strike, and has been drilled to depths of 650 metres. The zone is situated along the footwall of the Destor Porcupine fault. Gold mineralization occurs as a broad zone of quartz vein stockworks and breccias within the metasediments. Sulphide mineralization (pyrite) typically averages less than 1% concentration.
The deposit shows a shallow plunge eastward along the footwall of the Destor-Porcupine Fault Zone with the bulk of the resource in the western, more densely drilled area. The zone is exposed at surface and considered to be amenable to open pit bulk mining at an overall stripping ratio of 1.8:1. Additional underground resources are found below the pit and along the easterly plunge of the zone. The zone is open for further exploration down dip and along its strike length.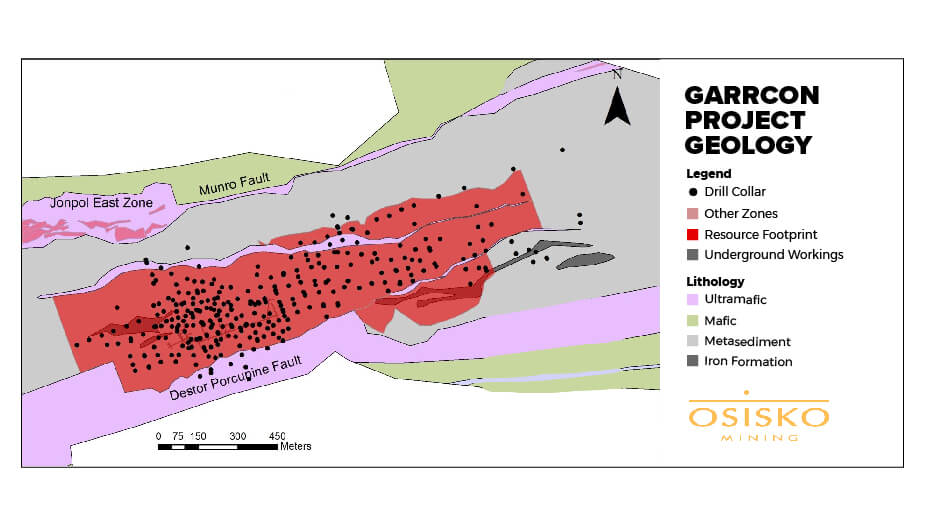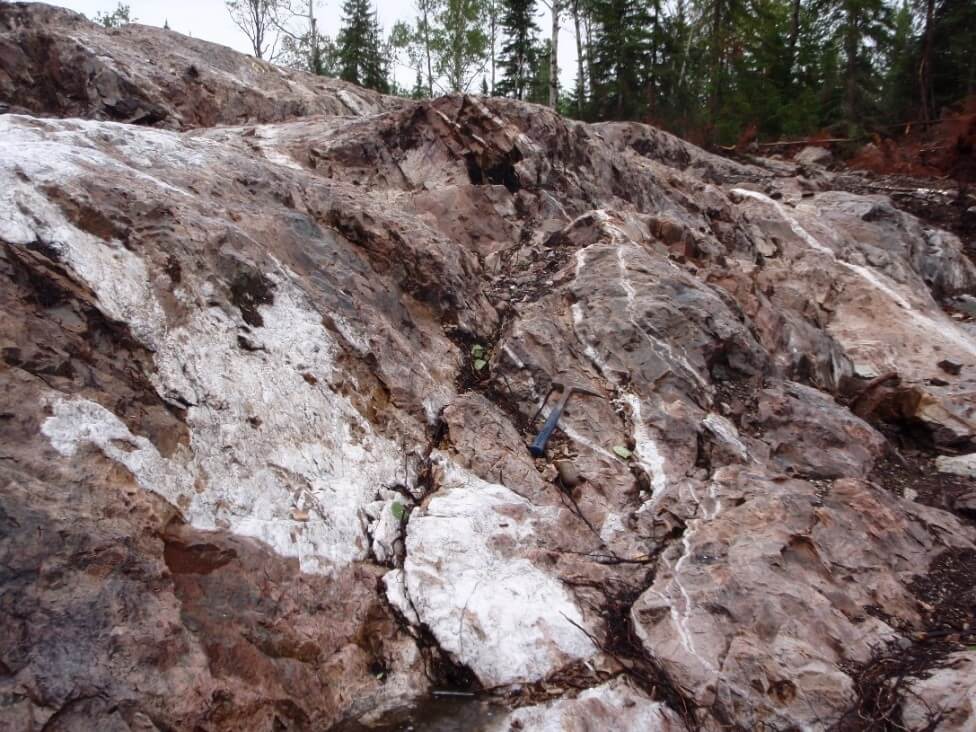 HISTORY
The Garrcon shaft was sunk in 1935 and 1936 by the Consolidated Mining and Smelting Co. of Canada (Cominco) and the Shaft and South zones were tested for high grade gold mineralization. Cominco drove approximately 1,430 meters of drifts and cross cuts, mining underground veins. Diamond drilling by Cominco and Lac Minerals in the mid to late 1980's identified broad sections of gold mineralization. Gold prices at that time failed to encourage any further work. In 2006 and 2007 ValGold Resources conducted additional drilling and again confirmed broad zones of gold mineralization.
Between 2009 and 2013 Northern Gold Mining conducted extensive exploration including over 97,000 meters of diamond drilling which discovered and delineated the current resource.
In 2014 and 2015 Northern Gold Mining completed a trial production mining permit through the MNDM allowing for the extraction of up to 150,000 tonnes. Commencing in 2014 Northern Gold ultimately mined 73,534 dry tonnes which was processed at the nearby Holt mill facility recovering 3516.3 ounces at an average head grade of 1.55g/t and recovery of 95.9%. The trial production permit remains active if the company wishes to pursue a second phase of bulk sampling or pursue a full production permit.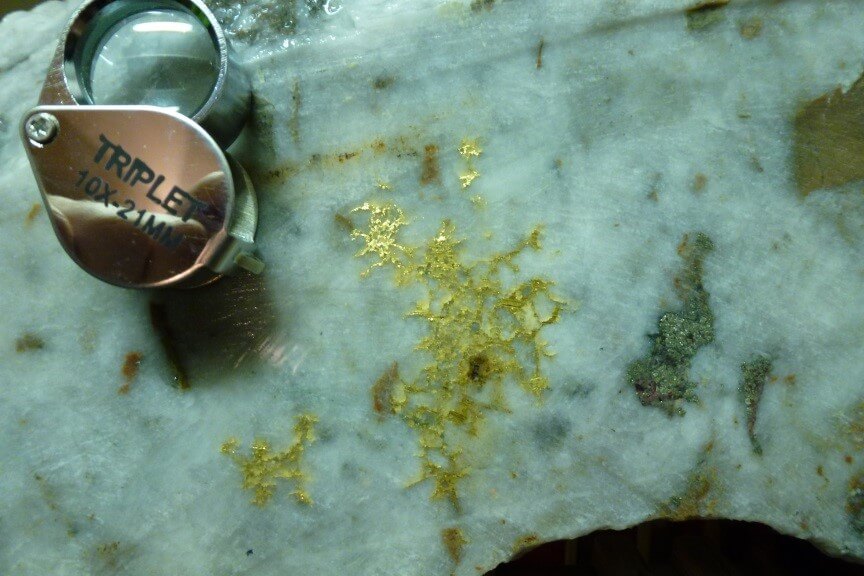 43-101 RESOURCE ESTIMATE
A resource estimate dated March 2014 by ACA Howe International Inc. estimated the resource according to CIM standards at the Garrcon Gold Deposit to be:
| | | | |
| --- | --- | --- | --- |
| Category | Tonnes | Grade (g/t) | Ounces |
| Measured | 15,100,000 | 1.07 | 521,000 |
| Indicated | 14,100,000 | 1.16 | 526,000 |
| Inferred (Pit) | 1,700,000 | 0.72 | 39,000 |
| Inferred (Underground) | 5,100,000 | 3.49 | 577,000 |
Resources are reported at a cut-off grade of 0.4 g/t Au for open pit extraction and 1.5g/t in bulk underground mining scenario with a gold price of US$1,250/oz. Inferred resources have a great amount of uncertainty as to their existence and as to whether they can be mined legally or economically. It cannot be assumed that all or any part of the inferred resources will ever be upgraded to a higher category. Mineral resources are not mineral reserves and do not have demonstrated economic viability.
ADVANCING FORWARD
Osisko is actively advancing the Garrcon property by reviewing existing data to best target resource expansion and through drilling. Osisko will continue the baseline environmental studies along with ongoing environmental monitoring for the trial production permit. Osisko will also maintain the good relationship that the project is benefitting from with local communities and First Nations.